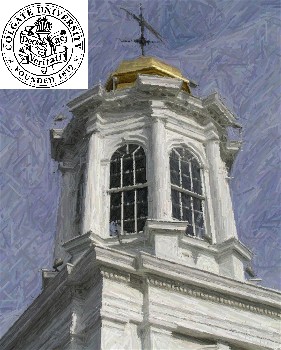 You're Colgate University!

With a background of wealth and privilege, you have perhaps
a bit more notoriety than you truly deserve. You have benefited richly from
a case of mistaken identity, perhaps on more than one occasion. You yourself
are out there... way out there, but you find your isolation to be comforting
and prefer scenery to people. You frequently watch "60 Minutes" and most
enjoy the humorous segments at the end. You love the number 13.


Take the University Quiz
at the Blue Pyramid.